"Not Glitterer" 12"
$

16.00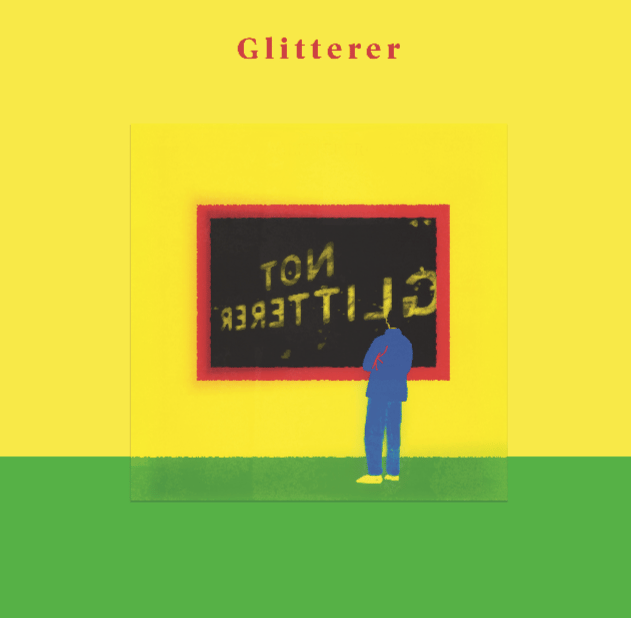 Glitterer Not Glitterer 12"
Black Vinyl
45 RPM
Side A
1. Glimpse
2. Wander
3. Did Not
4. St. Ignatius, Young and Standing
5. I Thought A Lot
Side B
6. Self Portrait
7. Projection
8. A Line
9. Little Song
10. Central Air
11. Gotta
12. Connect
13. Subjunctive
All songs written and recorded by Glitterer and published by Russin Brotherhood Organization SESAC. Tracks 1-5 were originally released as "Not Glitterer" in April 2018. 1-5 were produced by Alex Giannascoli and were written and recorded between November 2017 and February 2018. Tracks 6-13 were originally released as "Glitterer" in August 2017. 6-13 were written and recorded between May 2017 and July 2017. All songs mastered by Arthur Rizk. Live photo by Farrah Skeiky. Art and layout by Andrew Peden. Booking by Merrick Jarmulowicz and Josh Stern for Ground Control Touring.
Digital download included
For distro and wholesale orders, please get in touch.
--
An Important Note on Shipping
If you are purchasing the record by itself, the record is able to be shipped Media Mail. If you are purchasing the record and a shirt, the package will have to be shipped Priority which is a more expensive option and you must select the "12" + Shirt Shipping (purchase shirt separately)" option. The options provided here do not include the price of a shirt, it just covers the difference between Media Mail and Priority. Any overage in shipping will be refunded.